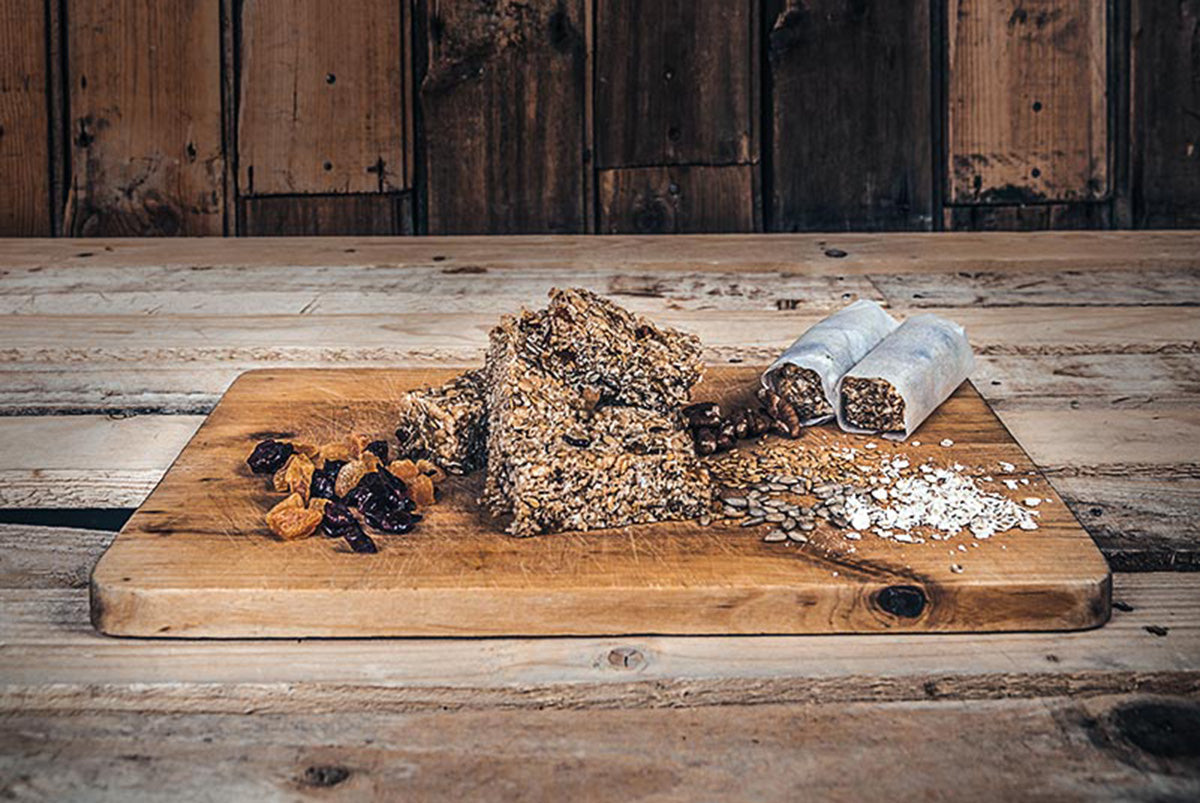 Apricot, cranberry and walnut cereal bar
This recipe comes with excellent reviews from AKHQ (we did a whole lot of taste testing) - they have an amazing crunch that you just don't expect!
From this mix, 14 bars would contain roughly 200kcals per bar, pretty good going.
Ingredients
120g chopped dried apricots and cranberries

120g porridge oats

60g puffed rice

95g dessicated coconut

60g chopped walnuts

60g mixed seeds (sunflower, pumpkin and sesame are good)

120g muscavado sugar

150ml golden syrup

120g butter
Method
Chuck the oats, rice, coconut and fruit in a large bowl. That was easy, wasn't it?

Lightly toast the nuts and seeds in a dry pan. Once cooled, lob 'em in with the rest of the dry mix.

Put sugar, syrup and butter in a pan and heat gently until they've all melted together. Simmer gently until the mixture begins to thicken.

Take off the heat stir into the dry mix until there are no dry patches.

Whilst it's still warm, tip into a 20cm (ish) tin and press down with a spoon to even out the surface.

LICK BOWL, SPOON, ETC.

Leave to cool for 2 hours, then they'll be ready for chopping into perfect little bars.

Wrap in greaseproof paper or foil in 1's or 2's and stash 'em in your jersey pocket, backpack, framebag, jacket pocket, go box, etc.
See... it's not that hard, it's normally cheaper than shop bought, they deffo taste better and, admit it, you love licking the big mixing spoon.