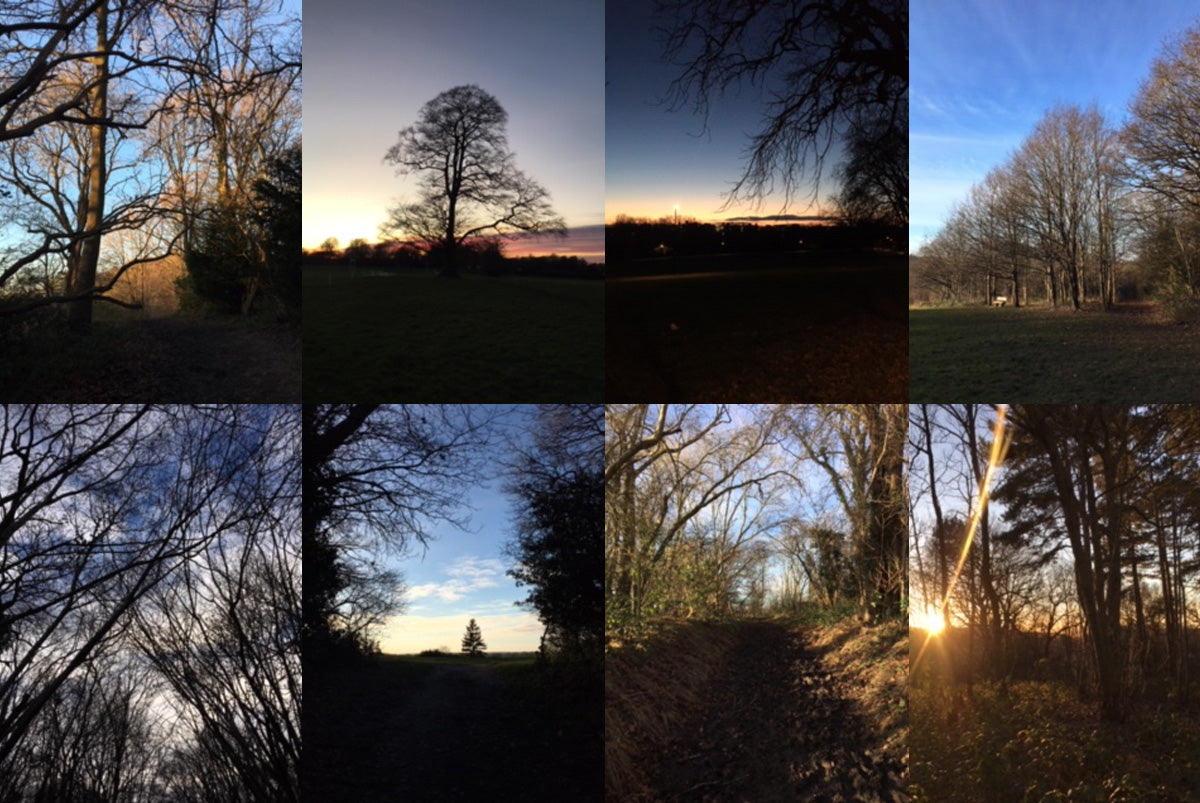 Christmas day out on foot
A Treasured Outdoor Moment - Elisabetta Motta
My story started the morning of the 23rd of December, when the person I was going to spend Christmas with tested positive for Covid-19. My mind immediately refused the idea of remembering Christmas 2020 as the day I have spent alone in my London flat feeling sorry for myself, so I decided I was going to do something "epic" instead.
Due to a recent head injury, at the moment the only allowed physical activity is walking, so that day was spent thinking, planning and plotting a route; where could I possibly go by foot, starting from South East London? How far could I go?
On Christmas eve everything was set: I had cooked all my Christmas food, the route was ready and all my gear and extra layers were packed up nicely in my rucksack.
The only thing left to do was to inform friends and family of what I was up to:
"Hello! Tomorrow is Christmas and unfortunately I won't be spending the day with anyone. I have decided to do something different, so I will walk for the whole day doing a 40km loop from my house going down to the Surrey countryside and going through some very nice woods.
The hours of light are not many, the sun will rise at 8:05am and it will set at 3:55pm, so the aim is to leave the flat at 7am, hoping to hear my alarm.
The contents of my rucksack include: homemade meatloaf, roasted peppers, bread, some very nice Italian salame, two satsumas, 2 big slices of panettone, a whole traditional almond torrone, a thermos with fennel tea, water, and some eggnog.
If you want to keep me company at any point between 7am and 5pm your call or video call will be very welcome!"
On Christmas morning I was as excited as a child looking at the presents under the tree, even though the only things waiting for me under the tree were my hiking boots and my rucksack.
I set off on time with a smile from ear to ear, the dawn was extremely clear: it was going to be an amazing day!
I walked down to Farleigh following some very well known paths that I have done many times on my cyclocross bike and, on the way back, I planned to go to some personally unexplored woods, which helped me dealing with my craving of going even further away from the city.
I ended up walking 43.43km; it took me a bit longer than I thought and I even got to use my headtorch while going through a scary and dark South London park, but in the last 8km friends started to come out of their houses to offer me food and drinks as if I were a pilgrim!
Video calls started from 8am and people kept me company for the whole day, apart from when there was no network or if I was exchanging a few words with some strangers.
I was astonished at the thought of how many people wanted to chat with me and share with me those moments and the truly beautiful places I was visiting.
It was a long day, but certainly an extremely positive and rewarding experience.