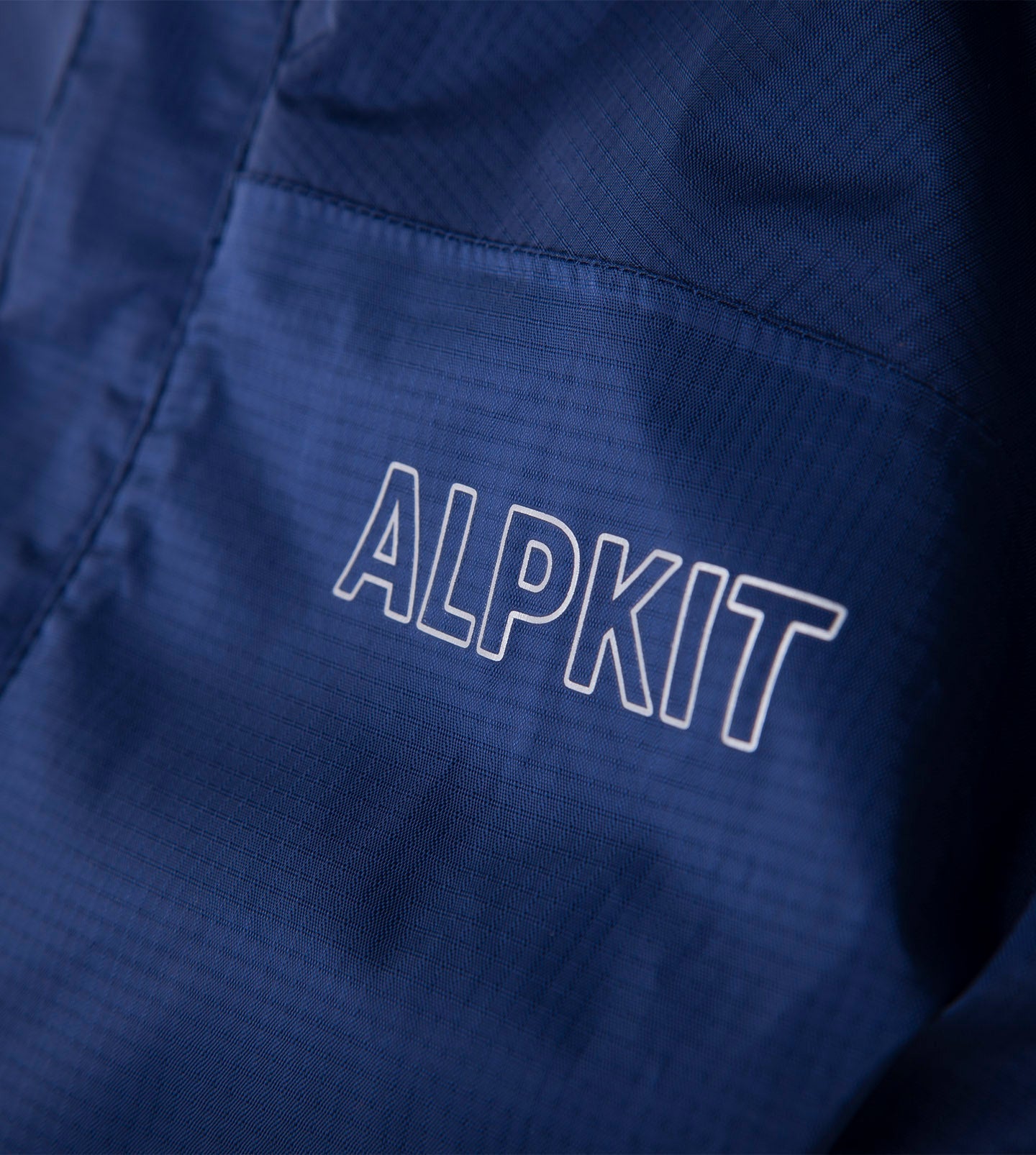 Designing the Argonaut Waterproof Jacket
'Entry-level' waterproof clothing is all-too-often overlooked. We're not too sure why… Maybe it doesn't seem techy enough, maybe it doesn't seem flashy and fancy enough? Whatever the reason, we didn't believe it.
Being suckers for a design challenge, we decided to take on all those preconceptions about the entry-level waterproof, and prove that good stuff doesn't have to be super pricey.
How were we going to do it? Simple: we set out to make the best waterproof jacket for £79 on the UK market.
Rome wasn't built in a day, and neither was the Argonaut. This waterproof took over 2 years to develop, demanded the highest levels of attention to detail and brought about a lot of tough decisions.
As with every product, we start by deciding what its purpose is, where does it belong in our range?
So, what were we aiming for? A premium product without a premium price tag. One we could wear for hill walking, riding, paddling, camping and scrambling up gritstone gulleys. In brief: durable full-weather protection for outdoor activists.
Okay, time for action. We took our technical waterproof jackets as a starting point and relaxed the fit so you can layer up in all seasons. Next, we selected our fabric: a 2.5 layer breathable waterproof fabric with class leading stats: 10,000mm hydrostatic head for waterproof and 10,000mm MVTR for breathability. A few finishing touches, such as storm guards to protect the zips, two venting zipped pockets, and a roll away hood, and it was time to test it out.
The result is a fabulous technical jacket that performs on the hill and gives serious protection outdoors in all but the most extreme conditions. We're saying goodbye to those hot and sweaty blow outs that are so common with cheaper jackets, and throwing in packability and durability to boot.
Designing a low price, high quality waterproof was a tough challenge, but we know we've got it right when there is nothing we want to add and nothing we would want to take away. Argonaut is the exemplar of our design approach in action.
The Argonaut is the ideal staple jacket for day-in, day-out use. Ideal for multi-activity performance when you need something durable to keep you well-protected, it's the jacket we choose for most circumstances, when something more specialist is overkill.
When to wear the Argonaut
Technical jacket for the considered outdoor enthusiast

All-weather, multi-activity performance in the UK

Low-maintenance durability that you don't have to be precious about
When to call in the specialists
Call on the Gravitas for fast and light activities where minimalism is paramount

Look to the Definition for high mountain winter activities

Don the Balance or a high-spec, high-performance all-round.
Give our 'Which Shell?' Spotlight a read for more on choosing yourwaterproof jacket.