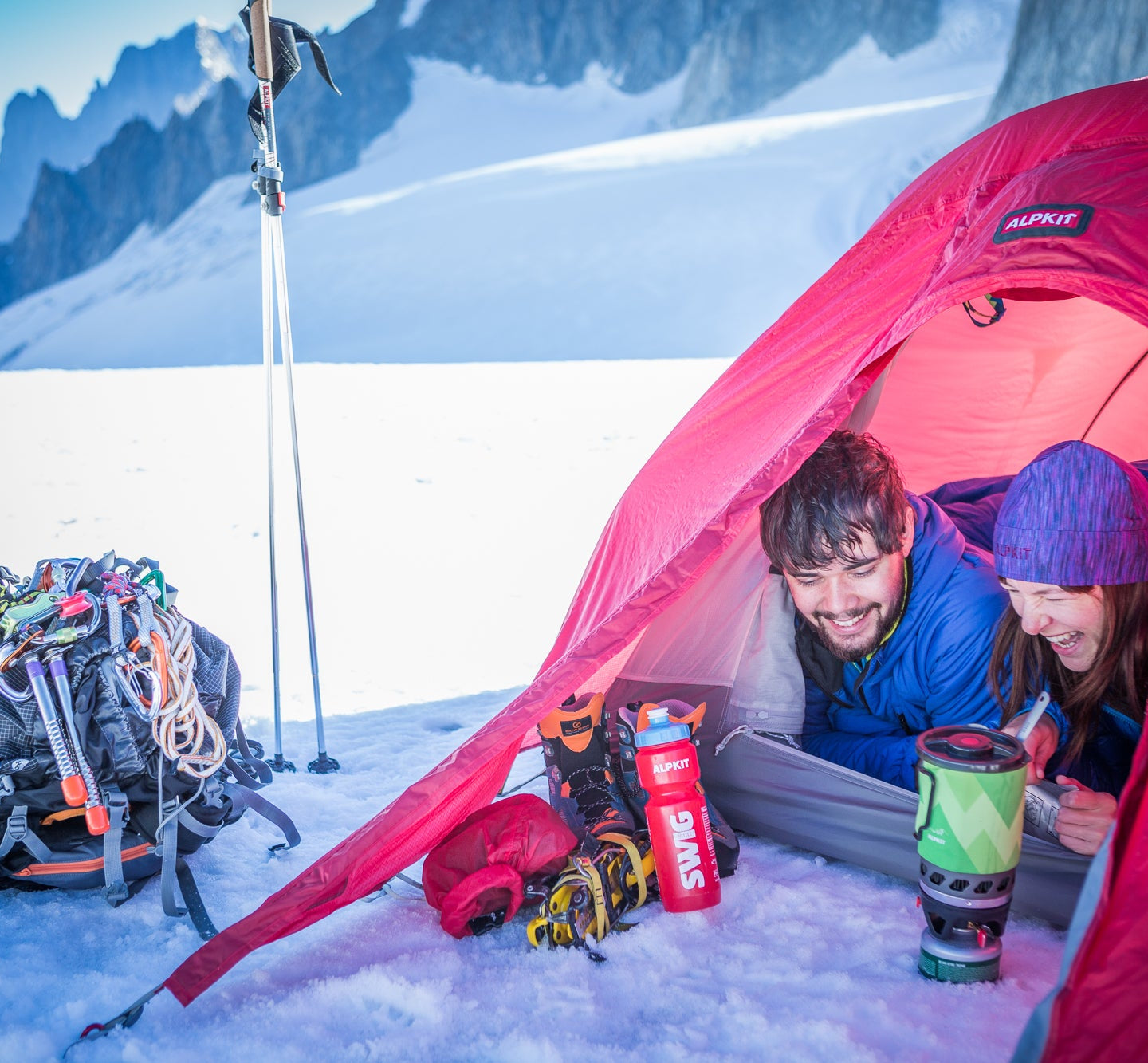 How Our Sleeping Bags Are Tested
The Alpkit Sleep Limit is a single figure based on the combined experience of us, our customers and our Alpkiteers spending many nights out, all year round, in all conditions and is backed up by thermal testing and years of expertise with fill, materials and construction methods.
Our sleeping bags are tested using the Leeds Comfort Model in the labs at Leeds University.
The results of these tests are interpolated to give an equivalent EN13537 rating so that you can easily compare our sleeping bags with other brands.
The Leeds Comfort Model
Test Method
The tests are performed according to BS 4745:1990 utilising a single plate together with a 50 cm diameter. Sleeping bags are allowed to loft for a minimum of 4 hours prior to testing and the temperatures are measured in a central location where the chest bone of a sleeper would be.
Results
EN 13573 values are provided for comparison and are based on a calculation derived from comparative tests on identical sleeping bags.
| Season | Night temperature | Required thermal insulation (Togs) |
| --- | --- | --- |
| Summer | 15 to 18 | 3 to 5 |
| Spring / Autumn | 10 to 0 | 5 to 8 |
| Winter | 3 to -10 | 7 to 10 |
| Mountain | -5 to -20 | 9 to 12 |
| Polar / High mountain | -15 to -40 | 11 to 20+ |
As far as thermal testing is important, it is just one tool we use to recommend the suitability of our sleeping bags for any given condition. This is why our recommended Alpkit Sleep Limit can differ from results recorded under laboratory conditions.